Choosing the Perfect Memorial Gift for Christmas: Honoring Loved Ones During the Holidays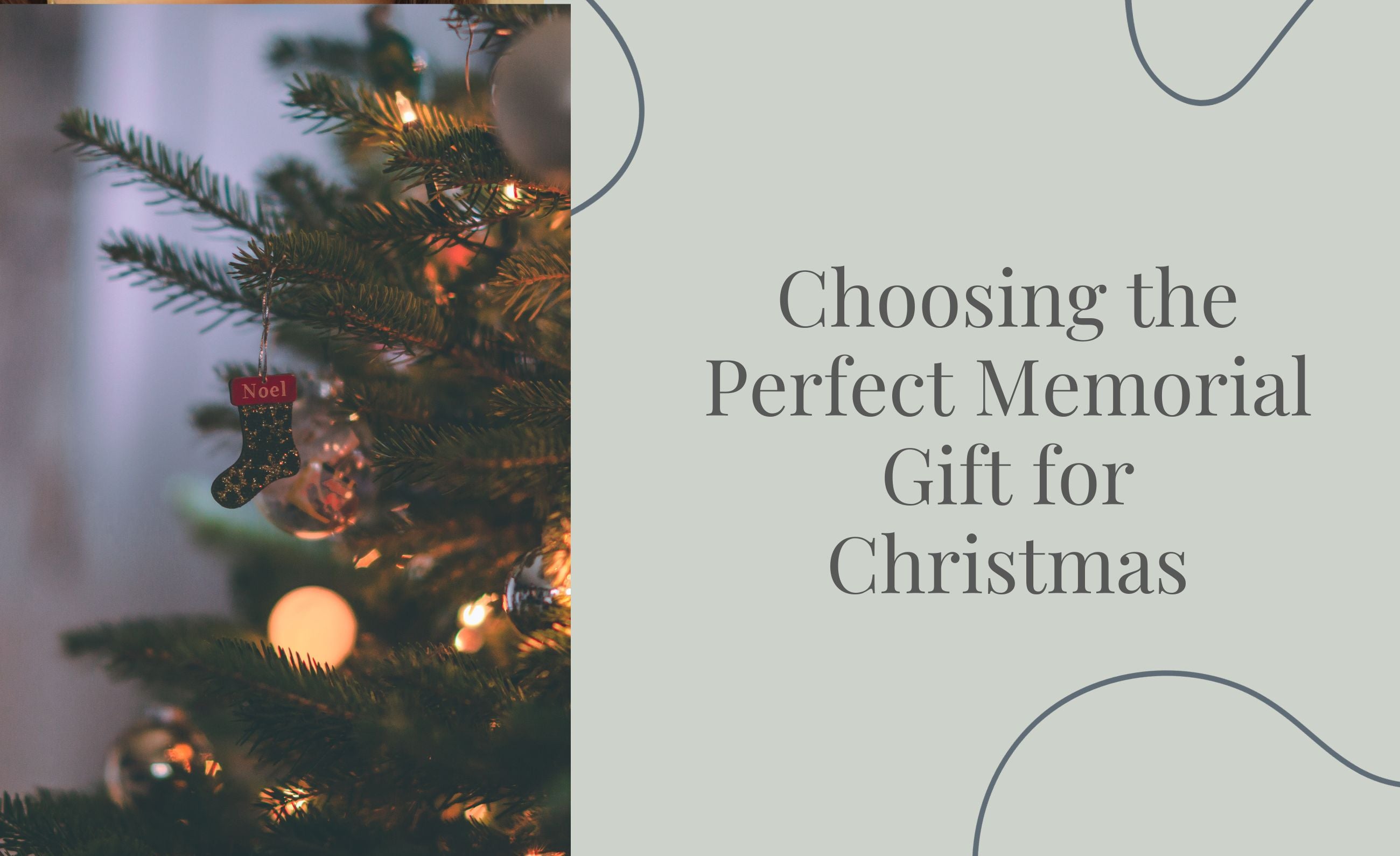 The holiday season is a time of joy, reflection, and remembrance. For those who have lost a loved one, it can also be a period of nostalgia and longing. A memorial gift for Christmas can be a heartfelt way to honor a departed family member or friend, keeping their memory alive during this special time of year. Sarah & Essie offers an exquisite selection of memorial jewelry, each piece crafted with care and thoughtfulness to serve as a touching tribute.
Types of Memorial Jewelry
Memorial jewelry comes in various forms, each offering a unique way to remember and celebrate the life of someone special. Here are a few of the most popular types of memorial necklaces to give at Christmastime. 
Personalization: The Heart of Memorial Gifts
Personalization is key in choosing a memorial gift. It's not just about the item itself, but the meaning and memories it embodies. Engraving a special message, date, or name can turn a beautiful piece of jewelry into something truly unique and cherished.
This personal touch adds an emotional depth, making the gift not just a piece of jewelry, but a keepsake full of love and memories.
Considering the Recipient
When selecting a memorial gift for Christmas, consider the recipient's personal style and the nature of their relationship with the departed. For men, the cremation jewelry for men collection offers dignified and masculine options. Women might appreciate the delicate designs from the women's cremation jewelry selection.
Unique Memorial Gift Ideas for Christmas
Christmas is an opportune time to present a memorial gift that resonates with the spirit of the season. Here are some thoughtful ideas:
Urn Locket Necklaces: A locket urn necklace combines the classic beauty of a locket with the solemnity of an urn, allowing one to carry a small part of their loved one with them.
Customized Handwriting Jewelry: A piece of jewelry featuring the handwriting of the deceased can be a powerful and intimate reminder of their presence.
Themed Cremation Jewelry: Choosing a piece that reflects a loved one's hobby, passion, or personality can make the gift even more special.
Creating New Traditions
Memorial gifts for Christmas can also be a way to establish new traditions in honor of the departed.
Whether it's wearing the jewelry each Christmas, or having a moment to remember the loved one, these new rituals can provide comfort and a sense of continuity.
Final Thoughts
Choosing a memorial gift for Christmas is a meaningful way to keep the memory of a loved one alive during the holiday season.
With options ranging from urn necklaces to personalized pieces, Sarah & Essie offers a diverse range of memorial jewelry to suit different tastes and preferences. This holiday, let your gift be a symbol of enduring love and cherished memories.